Google Analytics Consulting

The first thing you should do once you launch a new website (actually, before you launch it) is to install Google Analytics. This free analytics program from Google reports on lots of visitor metrics, providing a wealth of information on your customers and visitors. It helps provide insights into what marketing methods are working, where weaknesses exist on your site, and the kind of content users are most interested in. For more information, take a look at our web analytics consulting services page.

© your very own website built with WebStarts.com

Conversion Rate Optimization
Using tools such as Visual Website Optimizer, Optimizely, and Google's Content Experiments, we set up experiments to improve conversion rates.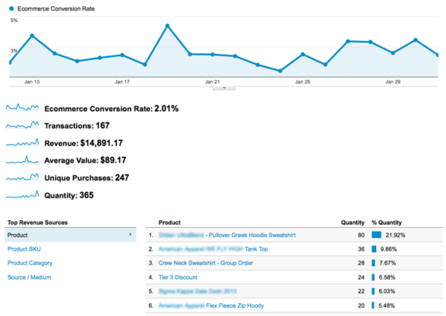 We help website owners use their Google Analytics data to make the most of their opportunities. This starts by helping website owners set up advanced functionality such as:
- Conversion tracking
- Event tracking
- Virtual pageviews
- E-commerce integration
- Filters and custom views
- Custom reports
- Custom dashboards

Using this information, we help answer questions that aid in improving website usability and increasing effectiveness. These implementations also provide metrics for conversion rate optimization tests. You can even learn some cool things with the analysis.