SEM Services & PPC Marketing

Paid Search can be a very powerful acquisition medium if set up and executed effectively. It's extremely competitive, and any edge that you can get over your competitors can be the difference between scaling a positive ROI campaign and ending your efforts in a failed attempt. Our experience in the paid search industry and dedication to testing helps put our clients over the edge. For more information, check out the sem services page on our website.

© your very own website built with WebStarts.com

Conversion Rate Optimization
Using tools such as Visual Website Optimizer, Optimizely, and Google's Content Experiments, we set up experiments to improve conversion rates.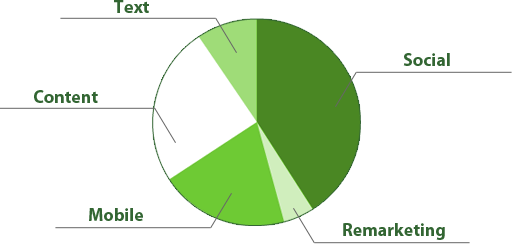 Google Adwords has a lot of targeting options that can be optimized for. Here are several of the factors that we use to maximize ROI for our clients:

- Keyword match types
- Geotargeting
- Device Type & Mobile
- Ad scheduling
- Product Listing Ad Optimization
- Content network
- Remarketing
- Ad testing
- Sitelink extensions
- Call extensions
- Social extensions