SEO Consulting

SEO has changed a lot over the past 10 years, but one thing remains the same: Google is trying to provide the most relevant content to their users. Our long-term, results-oriented approach to search engine optimization has helped up achieve results that stick for our clients. For more information, check out our rochester seo consulting services.

© your very own website built with WebStarts.com

Conversion Rate Optimization
Using tools such as Visual Website Optimizer, Optimizely, and Google's Content Experiments, we set up experiments to improve conversion rates.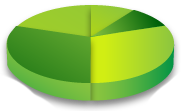 Outsourcing SEO overseas just doesn't work like it used to. Now SEO is based more on building positive PR, high-quality citations and mentions, and developing an effective online presence. By coaching our clients on how to improve their websites, improve content, and reach out to get some great links, we get long-term results.

Here's a few of our SEO strategies:

- Blogger outreach
- Keyword analysis
- Competitive analysis
- Rank tracking
- Local links and citations
- Build effective web 2.0's and presences
- Coordinate with content providers
- Press releases and announcements